Integrated Financial Consulting
Commission-Free Financial Advice to Integrate the Pieces of Your Financial Life
J

.

Marc Vorchheimer,

CFP®
Our Vision
A

UNIQUE FINANCIAL PLANNING APPROACH TO MAXIMIZE YOUR PEACE OF MIND

Unbiased, Commission-Free Advice
The success of a financial planner should be based on the success of his or her clients, not on the number of products a client purchases. That is why we accept no referral fees, commissions, or other reimbursements from the implementation of recommendations. The only compensation we receive is what you pay us directly. Being compensated by a predetermined client fee rather than commissions assures that the advice you receive is unbiased and always in your best interest.
Integrated Approach

All major financial areas of your life receive professional attention: tax planning, estate planning, insurance and investment planning. Recommendations are integrated in one overall comprehensive plan for financial success.
Open Retainer Program
Financial planning is a process, not a one-time review. For an annual fee, the ongoing relationship allows you to call or visit Integrated Financial Consulting as often as necessary during the year, in addition to your scheduled appointments, at no extra cost.
Limited Retainer Option
Alternatively, we also offer consultations to address a particular financial matter a client needs to resolve. This option is available when the desired advice is limited in scope.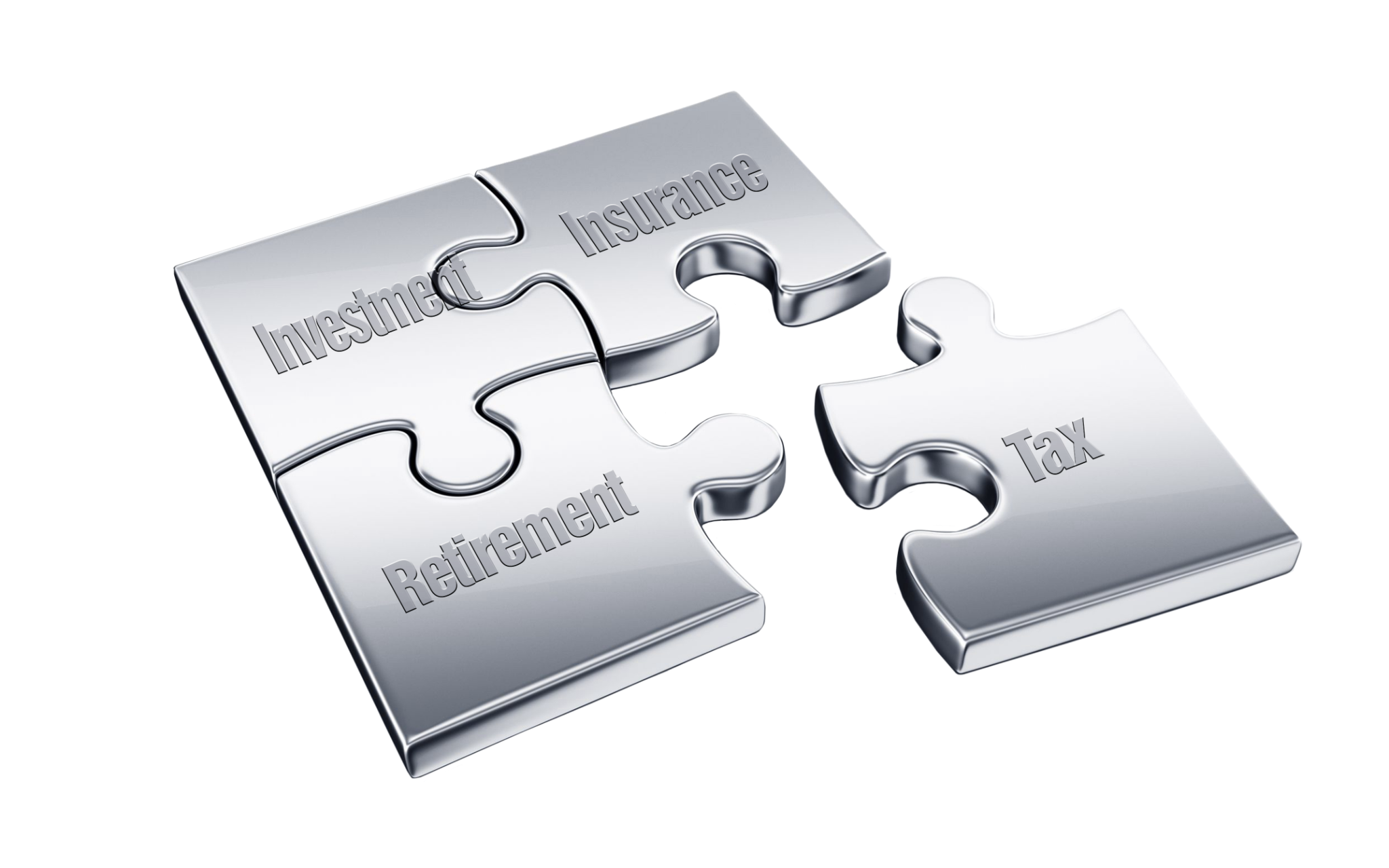 Our Services
THE INTEGRATED FINANCIAL CONSULTING RETAINER INCLUDES...
Financial Planning
Goal Setting & Life Planning
Turn those dreams into real, attainable goals for the near term and for the future. Enhance your wealth-building abilities and strengthen your protection against financial loss. Integrated Financial Consulting addresses important planning issues such as ongoing cash flow needs, education funding, home purchase / refinance analysis, retirement planning and charitable giving.
Insurance Review and Risk Management
Most people only get insurance advice from someone selling a policy. Integrated Financial Consulting does not sell insurance, so clients get an independent, unbiased review of their current insurance policies, and a complete evaluation of their insurance needs, without any sales pressure.


Estate Pla



nning
Should you be concerned about estate taxes and probate costs? How should your assets be divided, and how can you take care of your family? Integrated Financial Consulting will help you think through the tough questions and help you protect your hard-earned net worth. We devote time to focus on a high level discussion about wills, trusts, powers of attorney, and health care directives such as living wills.
Tax Advice
Tax Planning
Taxes are at the core of comprehensive financial planning. We review all potential tax consequences and help clients take advantage of tax saving opportunities throughout the year. Our objective is to lawfully minimize your taxes so you can keep more of what you earn.
Cash Flow & Record Keeping
We coach clients on how to successfully manage their cash flow which allows them to have peace of mind. Integrated Financial Consulting also offers a filing system for your financial records that makes it easier to capture valuable tax deductions you may otherwise miss. In addition, you will know what to keep and what you can discard.
Investment Counseling
Portfolio Analysis
Whatever the size of your portfolio, you want your investments to be appropriate for your goals, your tax bracket, and your personal risk tolerance. Clients receive a complete analysis of their current investment accounts to determine if they are aligned with their personal goals.
Asset Allocation
We carefully create a balanced investment strategy to hedge against extreme economic cycles. Diversification that is consistent with your investment goals and time frame can reduce portfolio risk while substantially enhancing your return on investments.
Commission-Free Investing
Investments are analyzed and specific recommendations are tailored to your needs. Integrated Financial Consulting carefully manages your investments on an ongoing basis to ensure they are consistent with your personalized financial plan. Alternatively, for independent investors, a self-directed approach enables you to buy directly from the fund or use the discount broker of your choice.
J. Marc Vorchheimer, CFP®
Marc has a B.B.A. in Finance and Investments from Baruch College. He began his career as a Financial Analyst at Goldman Sachs, a premier investment bank in New York City. Since 1996, Marc has been providing financial advice to individuals and small business owners.

Marc is a Registered Investment Advisor and a Certified Financial Planner (CFP®). He is a member of the National Association of Personal Financial Advisors (NAPFA). In addition, Marc is a member of the Alliance of Comprehensive Planners, a national network of fee-only, tax focused financial planners who have undergone rigorous academic training and utilize their collective expertise to provide in-depth financial advice.
Professional Affiliations
Address:
365 NY-59, Suite 251
Airmont, NY 10952
Phone:
845.426.6300

Fax:
845.314.9690
Integrated Financial Consulting, LLC is listed with the SEC as a Registered Investment Advisor. This World Wide Web Site does not provide investment advice, nor does it constitute an offer to provide investment advice, to any individual or any other entity in any state or other jurisdiction.